​​​​​​​
"Reflections of the Eternal"
Back in 2008, Headhunterz and Wildstylez released the highest anticipated hardstyle album in history, under their Project One moniker. 
After a hiatus of more than 8 years, the Project One saga continued in 2018 with new music and a new serie of shows. As I had been involved in some of their key shows over the years, it was an honour to collaborate with these artists again.
​​​​​​​
On October 20th 2018, as part of Amsterdam Dance Event, Project One showcased their new look, music and show in the Ziggo Dome Amsterdam.
I collaborated with Rogier Werver and the in-house design team on this project. While Rogier focussed on the trailer and campaign, I mostly focussed on creative direction on logo design and costume design. Next to that I was responsible for set design, show creation & direction.
The initial concept for the costume was conceived at the beginning of 2017, after their gig on Qlimax. Marcel De Jong, being the futuristic / sci-fi boss that he is, came up with the concept of the visor. Together with Studio Schinkelshoek, we produced the visors, while Pythia Tarenskeen created the costumes.
On the event, we focussed most of our efforts on the performance of Project One. With 4 new tracks, few reworks and some evergreens, Willem and Joram provided us with the perfect soundtrack to create a striking one-hour audio-visual journey.

​​​​​​​
So the last question that remains, is this. Joram & Willem : when will we get the album? ;-)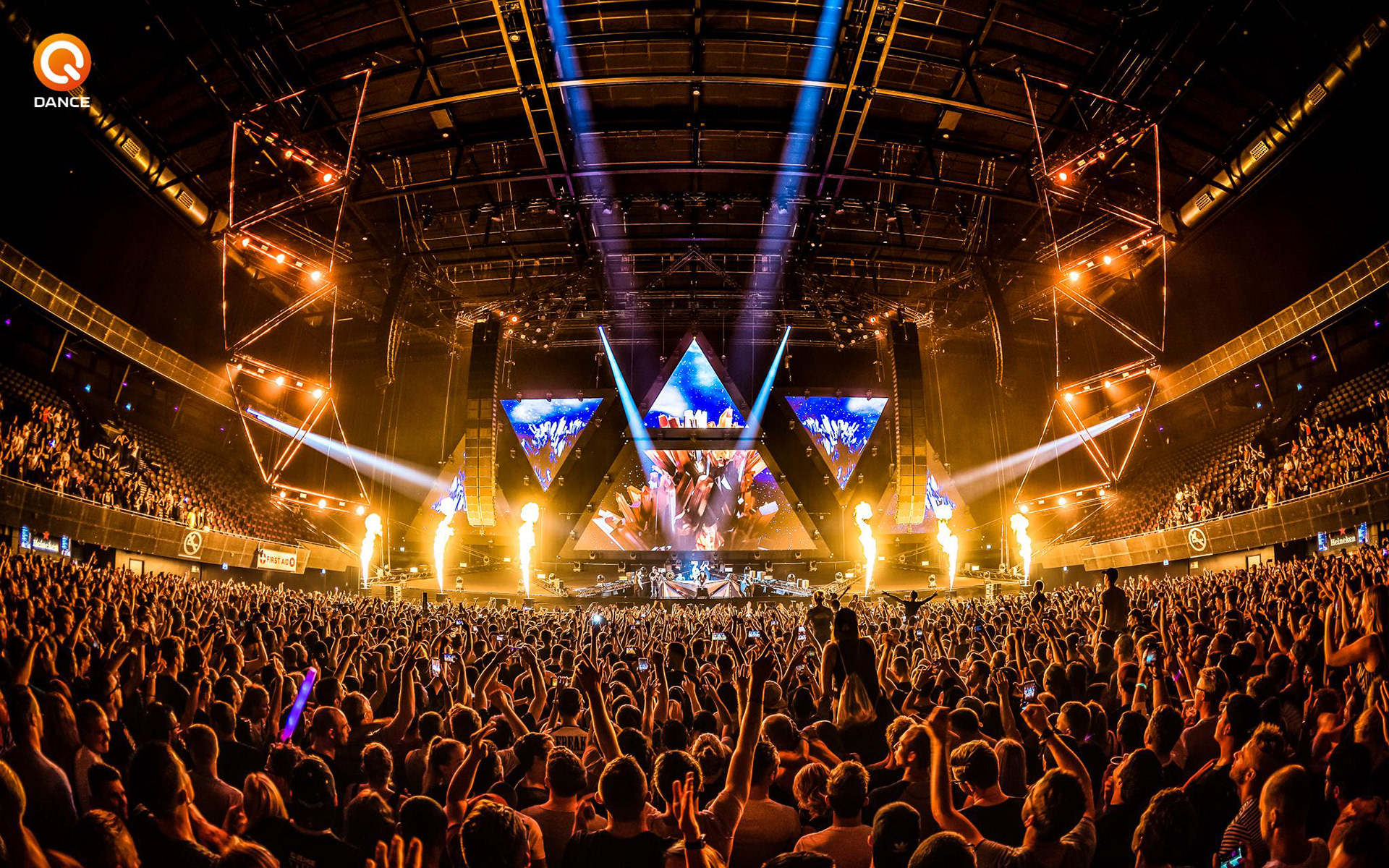 Show Director: Mark Rietveld
Composer: Joshua Dutrieux // JDX
Light Operator: Robert-Jan Vernooij
Laser Operator: Jeroen Winnubst