This year marked the 30th anniversary of the originator of dance festival culture in the Netherlands 
- and the world. And what a celebration it was.
" Honor the past ... Celebrate the present ... And embrace the future "
Commissioned by : 360 Show Design
Created by : Spark Creative Studio

​​​​​​​
Our client, ID&T, wanted to do something special for this iteration of its flagship festival. A true celebration in honor of its history, while at the same time remaining true to what is currently happening on a music level.
"Age Of Love", being one of the first iconic songs back at the start of Mysteryland's history. With Charlotte de Witte & Enrico Sangiuliano's remix being very hot at the moment of producing this show, it felt like a great show starter to us as well as our clients. Our producers Bart & Jelle wrote a custom orchestral intro part & edited the first drop, to make it better suited for show purposes. 
Another personal favorite moment, the encore with our own rendition of Rozalla's 90's monster hit. If there's one thing that I would like our audience to take home, it is simply this: "Everybody's free, to feel good."

​​​​​​​

Please watch the show below.

​​​​​​​
Between september 2022 and august 2023, we've been tightly working together with our client and its suppliers to pull this project off. It is always a pleasure to work with these talented and dedicated creators, designers, producers and artists. In the end, we are creating this magic together, therefore a big shout out to everyone involved.

​​​​​​​ 
ID&T's in-house Creative Director Sander Vermeulen, cooked up this stage design in collaboration with the talented Richard Cramps and Jake Kooi. It's always a pleasure to work with such an iconic stage as the centre piece of our show experience. The level of detail and craftmanship is unmatched.

​​​​​​​
Creating magical moments for beautiful people, with an amazing creative team, while having a good time. A simple philosophy, but a good one to live and work by.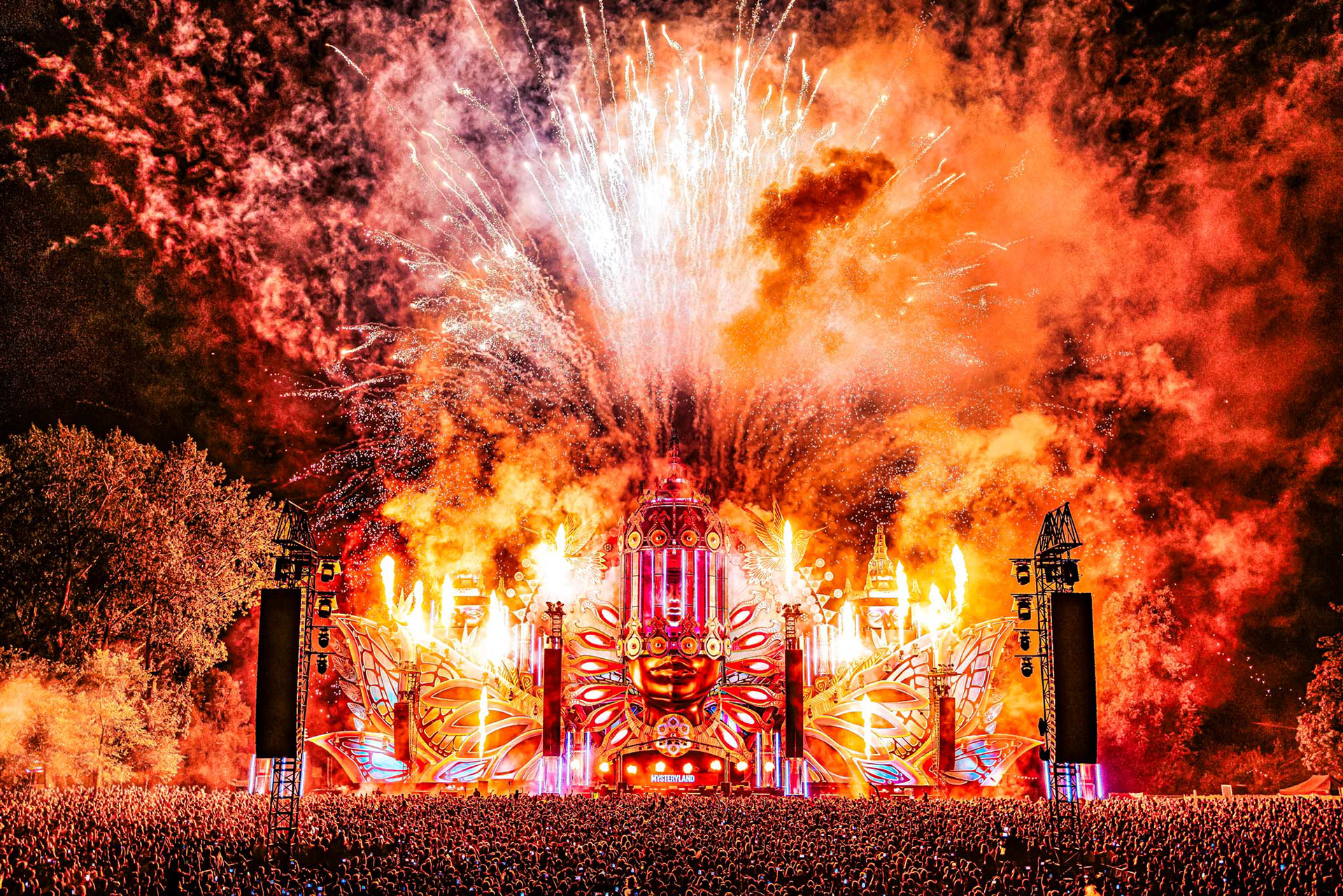 Show Created by : Spark Creative Studio
Creative Director & Show Director : Mark Rietveld 
Project Director : Bart Straver - 360 Show Design
Project Assistant : Kevin Box - 360 Show Design
Music Production by : Jelle Neys & Bart Revier - 3AM Audio
Light Design by : Sander den Otter - T-Minus Design
Light Operation by : Tom Franken - T-Minus Design
Pyro Design by : Mark Rietveld & Lucas Gerritzen - Pyro4
Pyro Programming by : Lucas Gerritzen - Pyro4
SFX Programming by : Chiel van Wijk - Pyro4
Laser Programming by : Jeroen Winnubst - Sync
Laser Operation by : Stephan Unal - Laserimage
Content by : Luuk Meuffels e.a. - KBK
Content operation by : Joris de Jong - KBK