Q-dance launched its newEST harder styles festival in september 2019. 
The ambition was to create a counterpart for Defqon.1 Festival at the end of the festival season. Inspired by the Japanese Kaiju sagas, I cooked up a concept and storyline for the campaign, event and shows, with potential for international sequels. The festival was divided over 3 territories, each hosting a different sound/genre with a different look & feel.
​​​​​​​
In collaboration with Psytek, we designed a new logo, which reflected the concept of the event, as well as the boldness for which Q-dance events are notorious. On an abstract level, the logo represents the collision of three titans. For the first outings, we used two teaser images, to create anticipation for this new event.
For this project, I got the opportunity to work with Dutch animation prodigy Danny Merk. Danny brought his full skill-set to the table, to get this project done within a tight timeframe. After boxing off the animatics together, Danny started constructing all the different scenes.​​​​​​​
My friends Bart and Jelle from 3AM Audio did an incredible job on the sound design and composing of the trailer audio. This one was fully up their alley. Next to the trailer audio, they also supplied all sound design for the campaign and all show audio for the shows on the event itself.
Jasper Hesseling a.k.a. Mayonnaise helped us out with the character designs and rigging of 2 out of 3 titans. True Q-dance fans will recognise the blades used in the decoration of the stages on the events. 
With the models from Jasper and poses + renders from Danny, Rutger PsyTek created the key-visual for the event. A true team-effort!
Concept Development / 
Branding & Copy Writing / 
Creative Direction / 
Campaign Design 
Set Design / Show Creation / 
Show Direction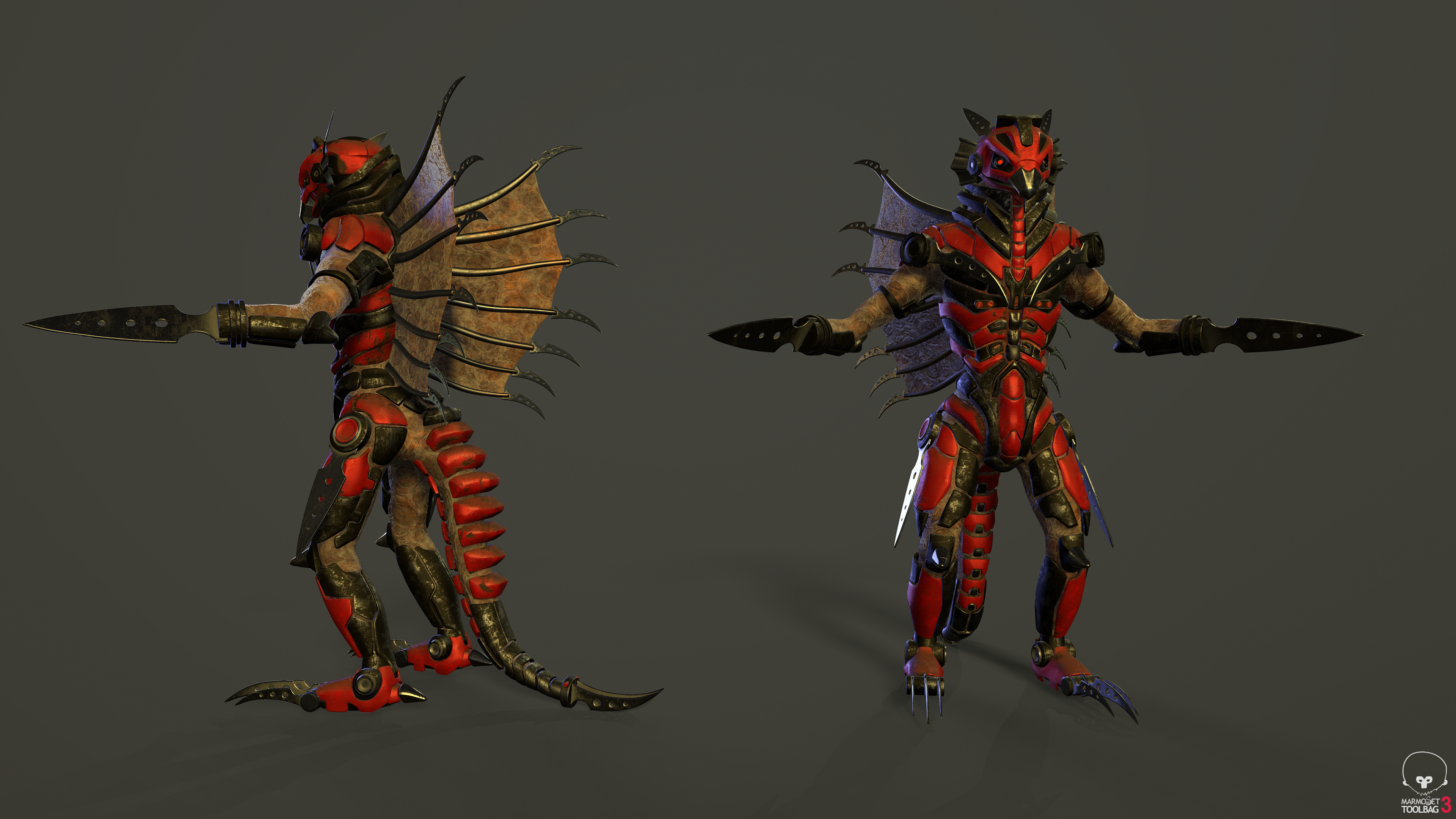 Truth be told that Dennis van Harten, the in-house stage-designer at Q-dance, provided the sketch for this titan. It is incredible to see how striking his pencil drawings are with the real stage.